Product Description
Why Choose Damplifer Pro?
Engineered to be #1 in damping. Designed to be #1 in your heart.
BEST DAMPING

Stop the vibrations.Stop the noise.

Up to 10x the performanceof cheap knock offs.

BEST THERMAL

Extreme tested from DeathValley to the Frozen Tundra

Thermal range: -75°F to 450°F

BEST ADHESION

Guaranteed to stickuntil pigs fly.

Won't melt, out gas, or fall off.
Used and Trusted By The Best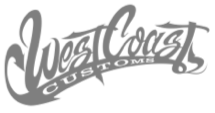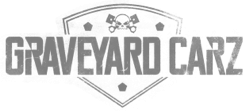 | | |
| --- | --- |
| | Damplifier Pro isn't made in some overseas factory and brought here on a ship.It's made with care right here in the USA, supporting American manufacturing and jobs. |
The Science of Vibration Damping
Constraint layer dampers have been used for decades. Three basic inputs determine performance.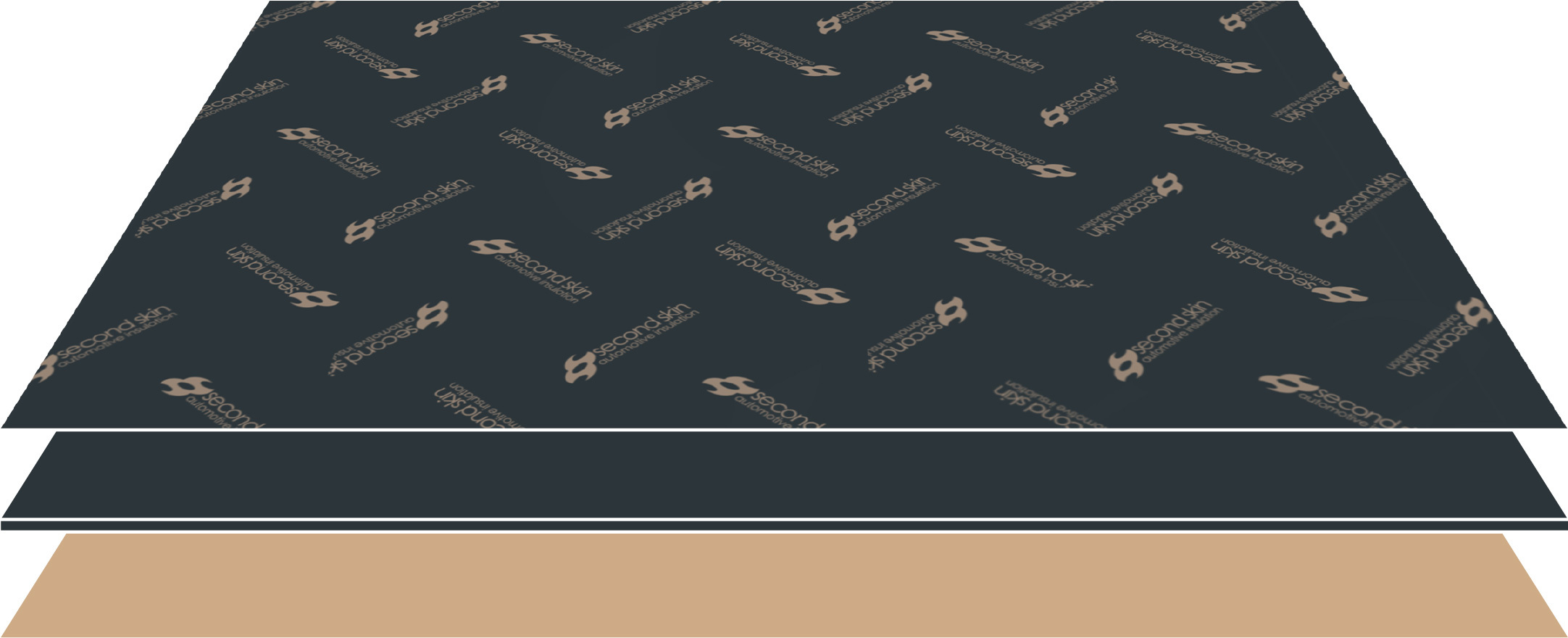 Constraint Layer

The foil constraint layer should be sturdy and rigid. The Second Skin annealed foil is 3x as thick as the cheap knock offs.

Butyl Composition

Butyl should be rubbery and elastic with a high tensile strength and elongation. Cheap fillers result in brittle, underperforming butyl.

Butyl Thickness

For a mat to be high performance, it needs to be at least 1mm thick (40 mil). Performance increases with thickness, but eventually plateaus.
FREE Standard Shipping

to any order in the mainland USA. Discounted rates to Canada.
How Do I Install Damplifier Pro?
Recommended Tools

STEP 1: PREPARE

Remove upholstery and plastic parts to expose the bare sheet metal.

STEP 2: CLEAN

Ensure no debris, rust, or waxy oils are on the application surface.

STEP 3: CUT

Cut the sheets with a utility knife to the appropriate size. Wear gloves.

STEP 4: INSTALL

Remove paper liner. Flatten butyl to the surface with your hand. Roll out air pockets with a hand roller.
Specs
Elastomeric butyl compound with no cheap fillers or asphalt
Annealed, black matte foil with ghosted Second Skin logos
2mm

sound deadening material: total thickness (2mm)
Each sheet is 12" x 20" (1.67 sq ft) and weighs about 0.70 lbs/sq ft
Temperature rated from

-75°F to 450°F

Guaranteed adhesion for the life of your vehicle

Proudly made in the USA
Combine with Luxury Liner Pro MLV sound barrier as a powerful one-two punch to also address airborne noise.
Damplifier Pro is not just for cars. It can be used to sound proof any metal that is vibrating, whether that's HVAC ducts or a metal generator quiet box.
Damplifier Pro Technical Specs
Custom Field
Product Reviews